---
WSCG 2015
23rd International Conference in Central Europe on Computer Graphics, Visualization and Computer Vision 2015
in cooperation with Eurographics Association; ACM & SIGGRAPH listed
to be held in Plzen [Pilsen], the European Capital of Culture 2015
http://www.pilsen.eu/en
(close to Praha [Prague], the Golden European City of the Europe)
at
Primavera Hotel and Congress Centrum
Plzen, Czech Republic
on
June 8 - 12, 2015
Conference Co-Chairs
Marina L. Gavrilova, University of Calgary, Canada
Vaclav Skala, University of West Bohemia, Czech Republic
Keynote speakers
Agreements pending
Download Call for Papers [PDF]
Important dates
Workshop
or special
sessions
proposal

Workshop or session proposal to be sent by @mail to
skala@kiv.zcu.cz subject: WSCG workshop proposal
January 8, 2015 23:00 GMT - London time
Workshop/session proposer has to registerd with http://wscgreg.zcu.cz
(Details for submission bellow)

Paper
Submission

Paper registration: February 26, 2015 - recommended - Authors, title, abstract
Paper submission (Full, Communication, Short, Poster papers and Copyright Transfer Form):
March 5, 2015 23:00 GMT - London time

Paper and authors registration: http://wscgreg.zcu.cz
ALL COAUTHORS have to be registered with the WSCG database http://wscgreg.zcu.cz

Workshop
session
acceptance

January 15, 2015 23:00 GMT - London time

Paper
acceptance

Full, Communication, Short and Poster papers acceptance: April 14, 2015
(Expected)

Final Version




Submission

Full, Communication, Short and Poster papers: May 12, 2015 23:00 GMT

Registration

Venue place


Monday June 8, 2015
Exceptionally during coffee and lunch breaks at the venue place
Workshop or special session proposal
Submission should contain: Proposer(s) name, affiliation(s), Workshop/Session title, short abstract (max. 250 words) with the motivation and list of related fields (max. 5 keywords), estimated number (but not overestimated) of papers. Organizers (together) can have upto 3 papers within the workshop or 2 papers within the session submissions.
Workshop/session organizer is responsible for collecting papers and papers reviewing and acceptance decision. The IPC will have rights to make their acceptance decision for the final version publication. Minimal number of papers in a session is 5, for a workshop minimal number of papers is 8.
Main topics
Computer graphics, scientific and medical visualization, computer vision, image processing, pattern recognition, GPU graphics, graphical human computer interfaces, geometric modelling, rendering and animation, virtual reality, haptic systems, medical imaging, graphical interaction, computational photography, data compression for graphics, image based rendering, mathematical methods for graphics and vision, physically based modelling, shape analysis & modelling & retrieval, surface and volume parameterization, parallel graphics, CAD, CAGD and GIS systems and related topics.

All papers will be available on-line at the WSCG WEB site with no access restriction.
Accepted and presented full & communication papers and posters will be published in the WSCG proceedings with ISBN in an electronic form after the conference and will be available from the WSCG site (http://www.wscg.eu) for download - access free. Printed version will be made for indexing purposes only.
The best selected papers will be published in the regular Journal of WSCG
(see http://www.WSCG.eu => Digital Library).
Journal of WSCG [ISSN 1213-6972 (hardcopy), ISSN 1213-6964 (CD version), ISSN 1213-6980 (on-line)] and WSCG proceedings with ISBN will be sent for indexing to Tompson Reuters/WoS-ISI, SCOPUS, INSPEC and others for citation indexing and other purposes.
Supporting organizations

University of West Bohemia




Plzen, Czech Republic

NVIDIA Czech Republic
http://www.nvidia.com

University of Calgary




Calgary, Canada
WSCG Accommodation Booking
Preliminary WSCG 2015 conference schedule
Conference dinner is to be held on June10, 2015 (not included in the conference fee).
Raffle in which you can win valuable gifts is a part of this event.
Tickets are available at the registration at a "symbolic" donated price.
(approx. 10-15 EUR including a ticket for an accompanying persons)
The conference dinner is not included in the conference fee).
Recommended activities before / after the conference
Plzen city offers many very historical places and opportunities to visit
or you can spent additional days visiting (all places are easy to reach by coaches - approx. 60 mins.):
Conference office
Vaclav Skala - Union Agency
Na Mazinach 9
CZ 322 00 Plzen - Radcice
Czech Republic
UnionAgency@volny.cz subj. WSCG

Organiser
prof.Vaclav Skala
c/o University of West Bohemia
Faculty of Applied Sciences
Dept. of Computer Science and Engineering
Univerzitni 8, CZ 306 14 Plzen, Czech Republic
http://www.VaclavSkala.eu
---
REPOSITORY
WSCG 2014 - 22nd International Conference in Central Europe on Computer Graphics, Visualization and Computer Vision
Keynote speakers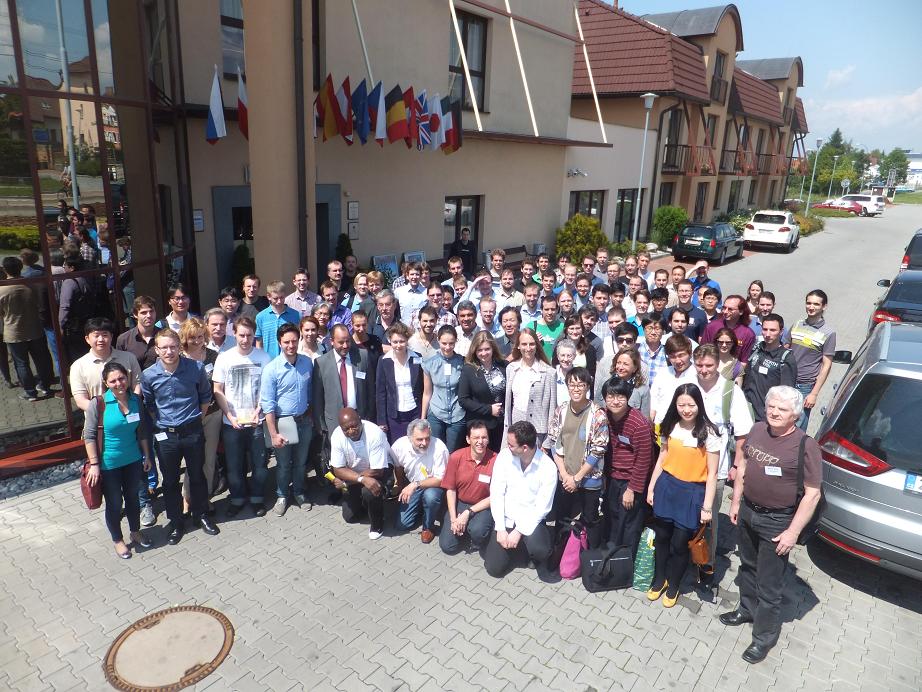 CLICK ON to download image in FULL resolution
WSCG 2013 - 21st International Conference in Central Europe on Computer Graphics, Visualization and Computer Vision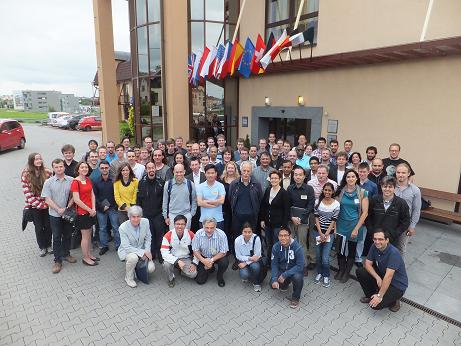 CLICK ON to download image in FULL resolution
Additional photos made by attendees